Introducing the Magewell Director Mini
The Future of Live Production and Streaming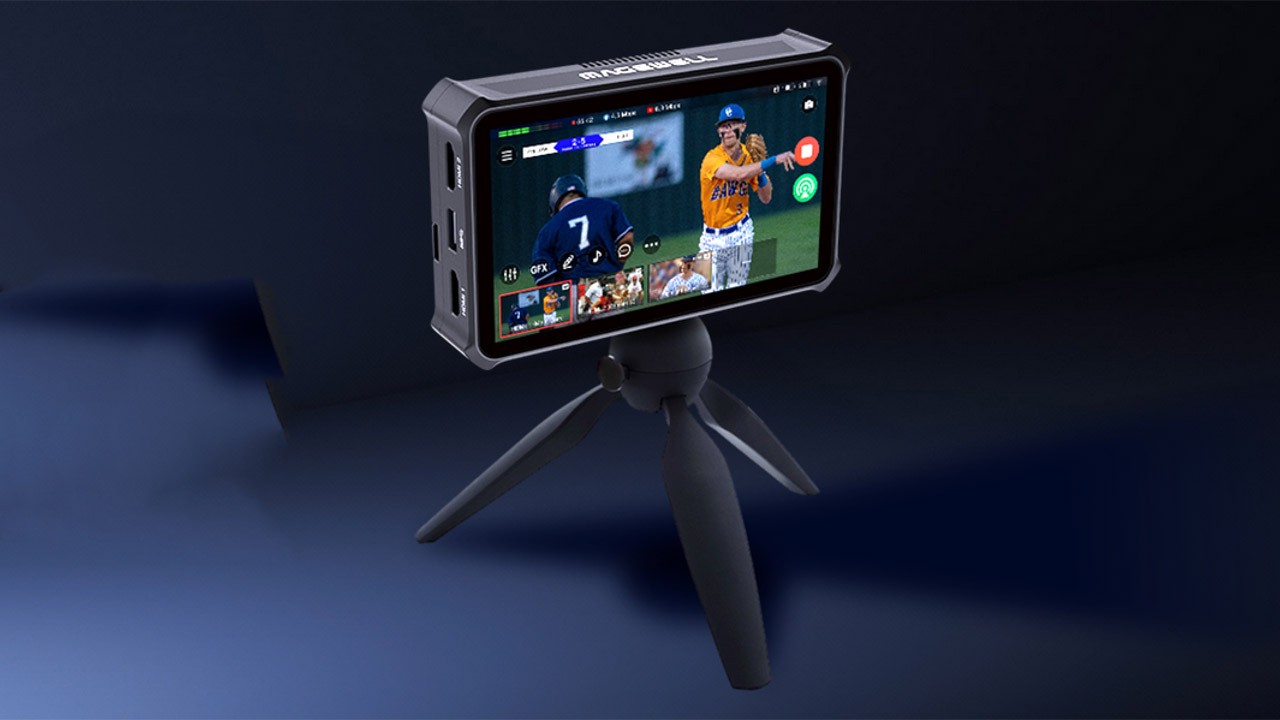 The Magewell Director Mini, a compact monitor device, is set to revolutionize the realm of live production and streaming. This all-in-one system marries a versatile form factor with a robust feature set, promising to redefine the industry landscape.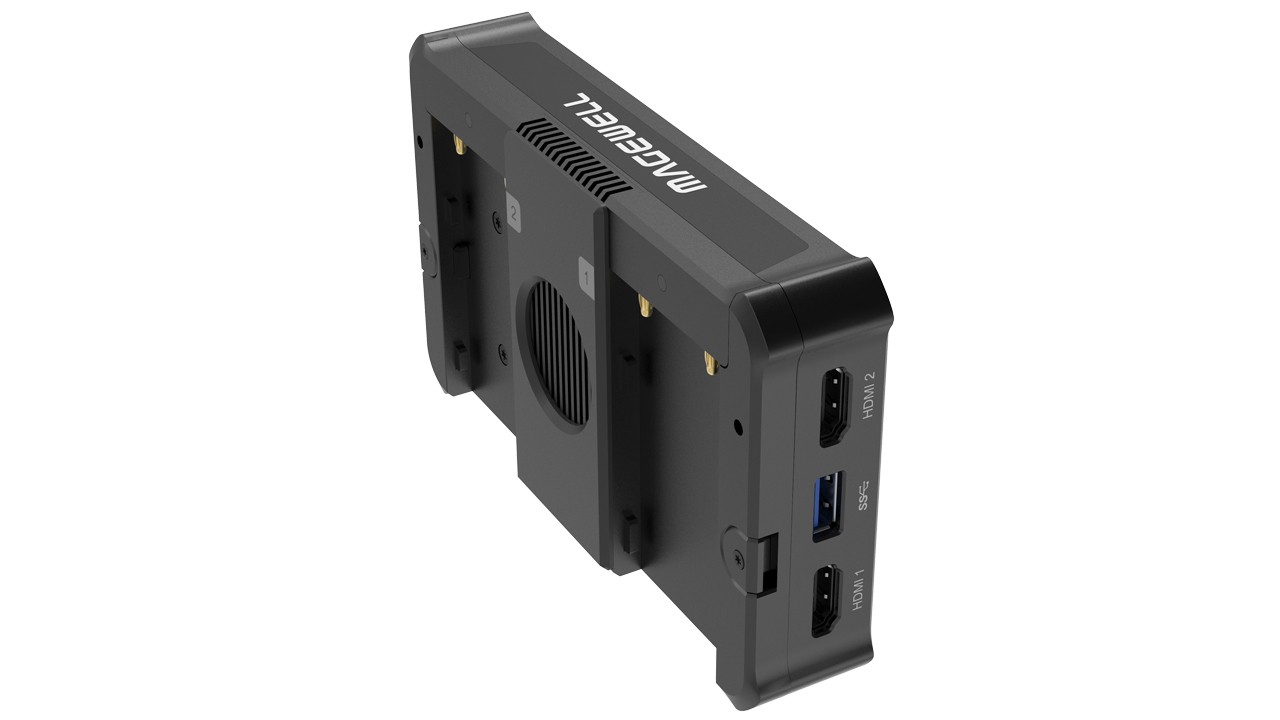 Key Features of the Director Mini
The Director Mini embodies an impressive array of features that cater to a wide range of input sources.
Multi-Input Switching
Possessing the capability of switching between 3 simultaneous live IP sources, the Director Mini outshines its competitors. It can accommodate 2 HDMI inputs and 2 USB AV inputs, in addition to SRT, RTMP, or up to 2 NDI HX sources.
Embedded Audio Support
The device extends support for embedded audio through HDMI and USB inputs. It also features a standardized 3.5mm analog audio input, further enhancing the audio experience.
File-Based Media Assets
Users can freely combine file-based media assets such as video, audio, and images with live sources. This flexibility allows for the creation of rich and diverse productions.
Not Just a Monitor, It's a Comprehensive Production Tool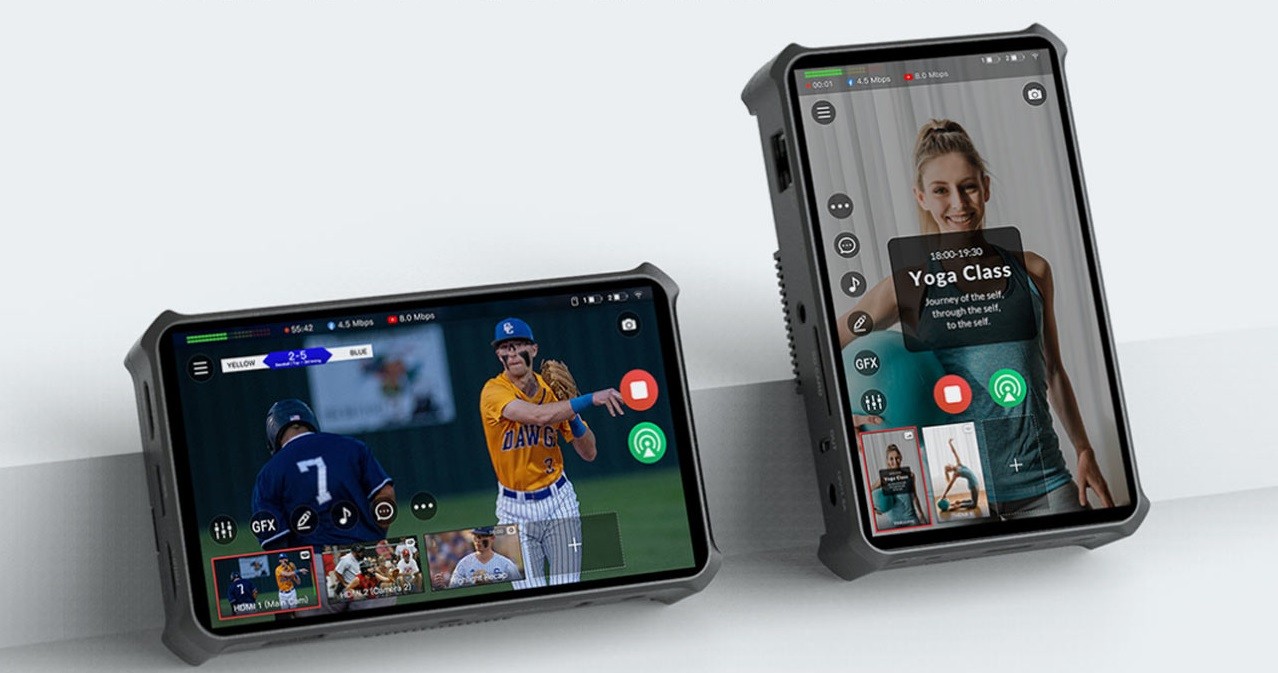 The Director Mini is not just a monitor; it's a compact and portable live production and streaming system. It packs multi-input switching, graphics, streaming, recording, and monitoring into one compact device.
Intuitive User Interface
The device features an intuitive user interface accessible via a 5.44-inch AMOLED touchscreen. Users can define multiple scenes combining live HDMI, USB, audio inputs, network streams, media sources, and graphics, and switch and transition between these scenes.
Chroma Keying and Telestration Features
Chroma keying, which allows the use of virtual backgrounds, and telestration, which enables real-time screen drawing, are other notable features. These can be combined with the built-in scoreboard function to support sports production.
PTZ Camera Control
The Director Mini also enables control of the PTZ camera from the touchscreen, simplifying single-operator production.
The Director Mini's Touchscreen Interface
The touchscreen interface of the Director Mini is complemented by the Director Utility app available for iOS and Android devices. This app provides remote configuration, audio control, input switching, scoreboard control, and more.
Mobile Input Source
The Director Utility can transform your smartphone camera into a streaming source. This further increases the system's multi-camera production potential. Up to three mobile devices can simultaneously serve as sources for the Director Mini.
Video Encoding and Streaming Capabilities
The Director Mini can encode video up to 1080p at 60 frames per second and bitrates up to 30Mbps. The device offers flexible output possibilities, including streaming to popular platforms like YouTube Live, Facebook Live, or custom destinations using the RTMP protocol.
Live Comments and SRT Streams Output
Users can view live comments while streaming to YouTube, Facebook, or Twitch. The ability to output SRT streams makes the Director Mini an excellent tool for providing high-quality feeds to off-site locations for remote production.

Versatility in Display and Recording
The USB-C port can be configured to display the program output, user interface, or loop-through of either HDMI input on a USB-C display. Content can be recorded to an SD card, a USB flash drive, or the device's internal storage.
Compact and Portable
The compact Director Mini features a 1/4"-20 thread for use with standard camera mounting accessories and can be operated in horizontal or vertical orientation. The device is powered with the included power adapter but can also be equipped with two NP-F batteries. A replaceable external battery (sold separately) provides uninterrupted power for extended production runs.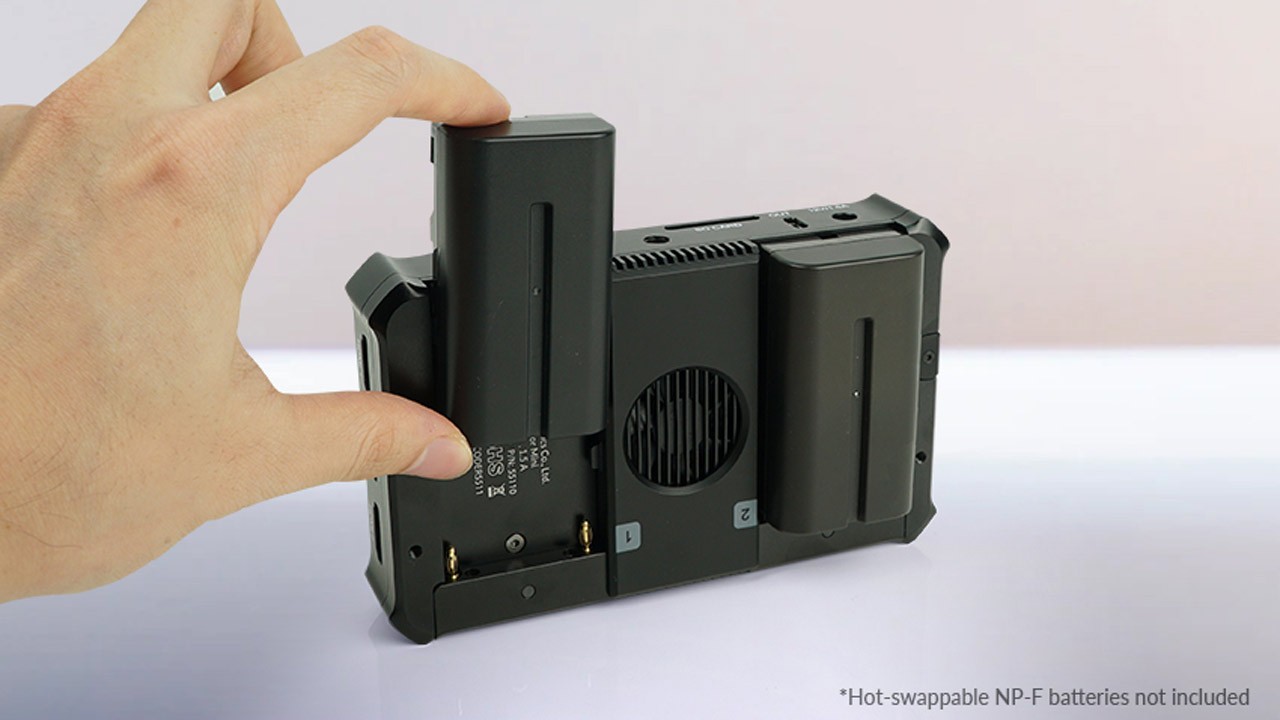 Closing Remarks from Magewell's CEO and CTO
Nick Ma, CEO and CTO of Magewell, has expressed his enthusiasm for the Director Mini. He stated, "Director Mini is designed to make small and medium-sized multi-input productions extremely easy for a single operator. In addition to HDMI and USB AV sources, NDI HX, SRT, and RTMP streams are also supported, giving users incredible flexibility in the number and type of inputs they can incorporate into their productions. We look forward to seeing your creativity unleashed with Director Mini."
The Magewell Direct Mini - It's not just a portable all-in-one live production and streaming system in one monitor; it's a game-changer in the industry. With its plethora of features and intuitive design, it's poised to take live production and streaming to the next level.
Forefront Imaging is a leading provider of cutting-edge imaging and video capture solutions. With a focus on quality, performance, and user-friendly design, Forefront Imaging has established itself as a trusted name in the industry. The Magewell Director Mini Portable is a testament to their commitment to innovation and meeting the evolving needs of their customers.
For further details, please visit https://forefrontimaging.com/director-mini