Description
Magewell Bridge for NDI®
This software tool serves as an easy and reliable bridge to the AV-over-IP world powered by the technology of NDI®. Besides the capability of encoding NDI streams,
which benefits users of Magewell capture devices, it can also pair with standalone NDI decoders, such as Pro Convert for NDI to HDMI.
Magewell Bridge for NDI® is a software tool that works with Magewell's capture and I/O devices to generate or receive NDI® streams over Ethernet.
It makes it easier for you to merge into the NDI®-enabled workflow.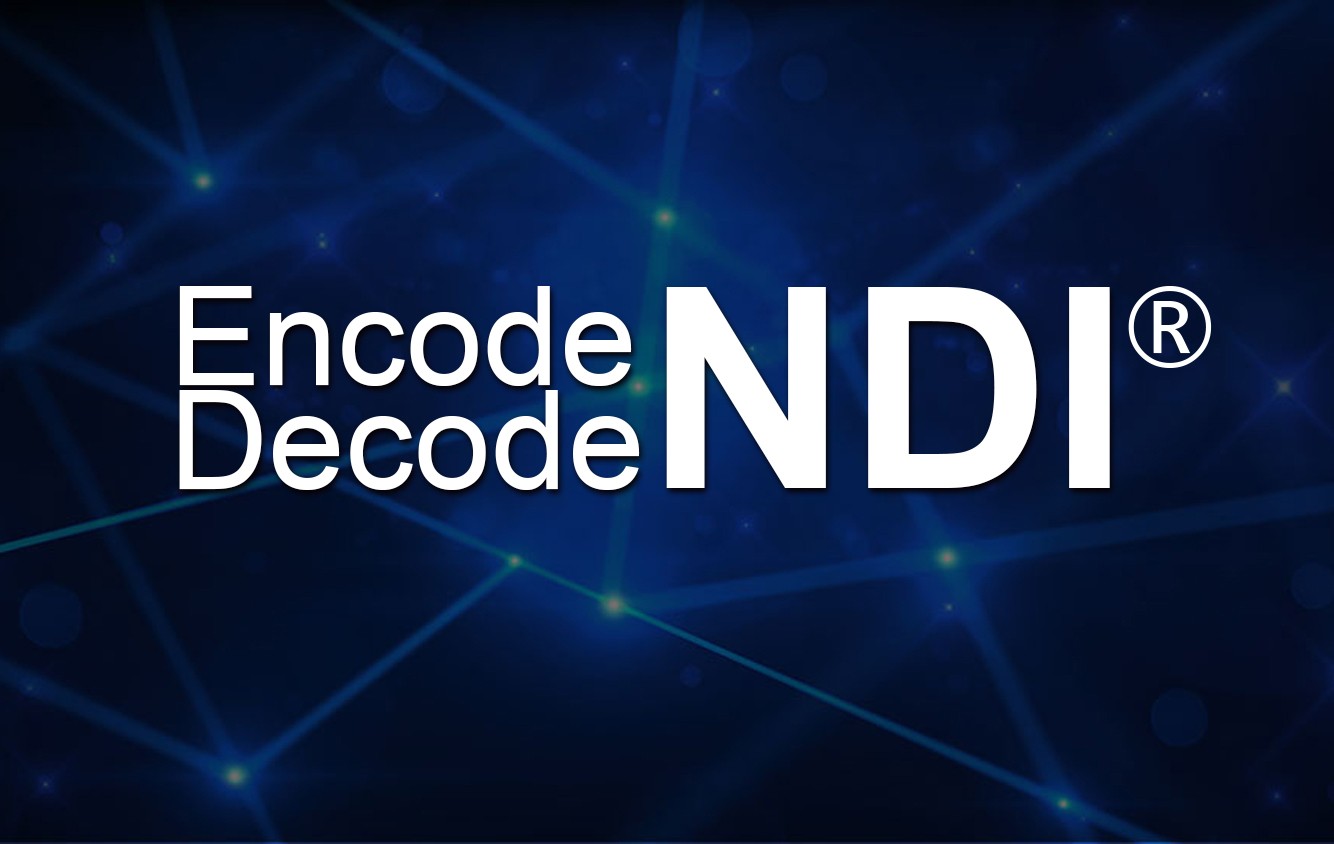 Extensive Compatibility
The software is designed to work with all the Magewell capture product families by automatic detection.
It also works with a broad range of NDI® sender products to receive NDI® stream.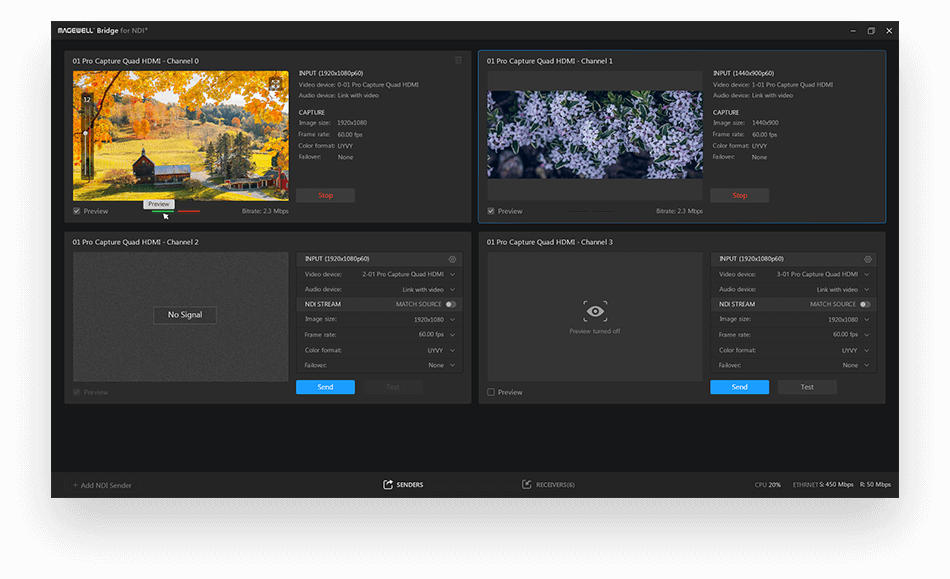 Multiple Sources Simultaneously
Up to 4-channel 1080p, you can either use the software with a Magewell multi-channel ingest card, say Pro Capture Quad HDMI, to generate NDI® streams simultaneously
or you can also use the software to detect and receive available NDI® streams for local preview (two view modes are optional).
*The supported number of simultaneous sources depends on the specifications of your host computer.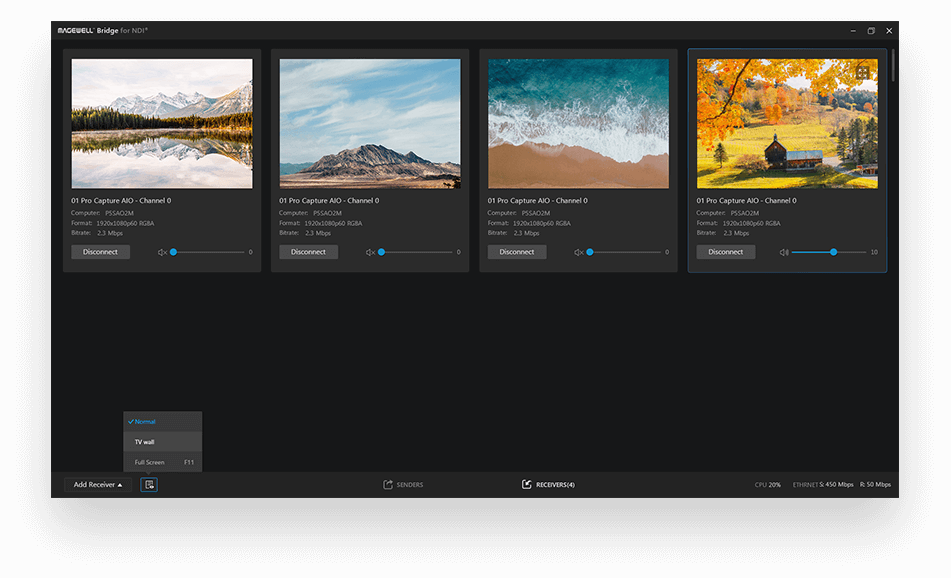 Intuitive Control of Output Settings
While you can simply follow the native format of your video source, you can also configure the settings of resolution, frame rate,
and color space before sending it out as NDI®.