Description
Magewell Pro Convert SDI Plus encoder converts SDI video to an NDI stream. The Pro Convert SDI Plus features one SDI input and one SDI loop-through output with eight channels of embedded audio, and it supports SDI input up to 2048×1080 60fps. The RJ45 Gigabit Ethernet port supports encoded NDI output up to DCI 2K 2048 x 1080 8-bit 4:2:2 video at 60 fps.
The SDI loop-through allows you to view your input on a monitor while your NDI-encoded stream can be sent to a variety of NDI-compatible encoding or streaming applications such as OBS, XSplit, vMix, Wirecast, and others via Ethernet. The mini DIN-8 tally/PTZ port provides tally input to pass-through as well as for use with the unit's status LEDs. The LEDs also indicate power, output, and input signal status.
The unit is powered by a 5V power adapter connected to its USB 2.0 Type-B port or via PoE (Power over Ethernet) over its RJ45 port. The Pro Convert can be managed with a web UI to configure settings and to perform firmware updates via the USB port. A 1/4″-20 mounting thread allows you to mount the unit in a rack, bracket, or on a stand. Included with the Pro Convert are a USB cable, a 5V power adapter, a mini DIN-8 cable, and an L-bracket for mounting.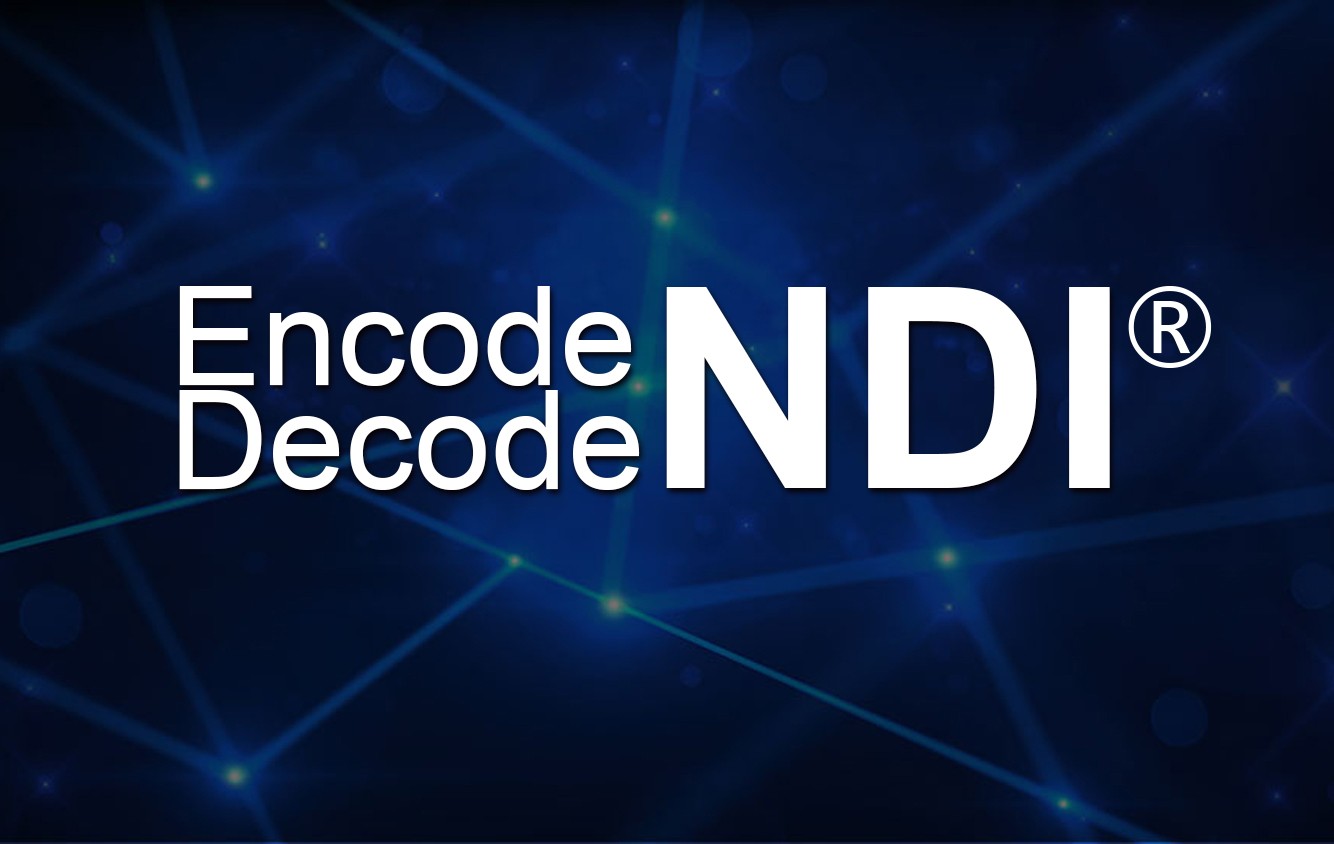 Magewell's award-winning Pro Convert family of hardware converters enables users and systems integrators bring HDMI or SDI video signals into and out of AV-over-IP workflows using NewTek's popular NDI technology. While the flagship Pro Convert Plus models include signal loop-through connections and can be flexibly switched between encoding and decoding modes (upgrade available later this year)
Interface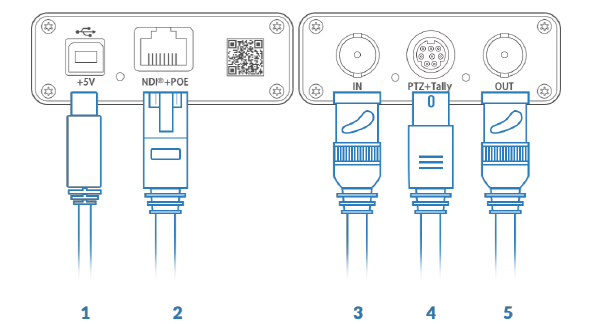 The Pro Convert family incorporates NewTek's NDI Embedded SDK to ensure compatibility with the growing ecosystem of NDI-enabled solutions, and wraps its core functionality in a robust feature set. Automatic input format detection and network configuration provide plug-and-play ease of use, converting source video at its native resolution and frame rate by default without any manual setup effort. Loop-through connectivity allows input signals to be sent simultaneously to additional displays or equipment, while an intuitive browser-based interface enables users to control advanced conversion settings and FPGA-based video processing such as up/down/cross-conversion, de-interlacing and image adjustments.

About NDI® –  (Network Device Interface) software is in the hands of millions of customers worldwide and allows multiple video systems to identify and communicate with one another over IP. NDI can encode, transmit and receive many streams of high quality, low latency, frame-accurate video and audio in real time. This benefits any network-connected video device, including cameras, converters, video mixers, graphics systems, capture cards, and many other production devices.
Further resources
| | |
| --- | --- |
| Magewell Bridge for NDI® | Select |
| NewTek NDI® Tools | Select |
| Compatible Software | Select |
| User Manual for Pro Convert Encoders | Download |
| User Manual PRO Convert Decoders | Download |
| Short FAQs about Pro Convert | Download |
| Description of Mini-DIN8 Breakout | Download |
| Pro Convert Product Selector & Downloads | Select |
Interface
NDI Encoding
Firmware
Others
Input interfaces
• BNC x1
• Support up to 2048x1080 60fps

Loop-through Interface
• BNC x1
• Support up to 2048x1080 60fps

USB Interface
• USB 2.0 for power and data transfer

Network Interface
• 10/100/1000 Mbps Ethernet
• Support IEEE 802.3af PoE

Power Interface
• DC+5V

PTZ Interface
• Mini-DIN-8
Up to 2048x1080 60fps
Upgradable firmware
LED Indicators

Tally Lights

2-year Warranty

SD Card Slot

1/4-20 Mounting Hole